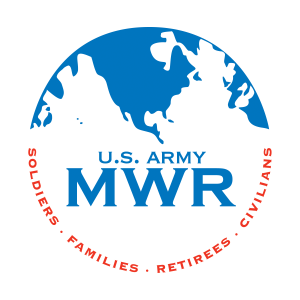 WHY SPONSOR AND ADVERTISE WITH PICATINNY MWR?
Welcome to Picatinny MWR! We support the quality of life, well-being and readiness of our soldiers and their families as well as civilian employees, their families and military retirees. Through our facilities and services, we accomplish our mission for over 34,000 community members. Sponsoring Picatinny MWR isn't just supporting your country's military, but thousands of local residents and customers as well.

Sponsorship increases your company's competitive edge by expanding your visibility to both existing and potential customers within your target audience. Sponsoring Picatinny MWR gives you an advantage in showcasing your products and helps you develop more personal, lasting relationships with customers.

We've created this guide to help you through the sponsorship process. Whether it's sponsoring an event or displaying ads in our facilities, we can create a custom sponsorship and advertising package to suit your brand's needs.

Our sponsorship program offers a wealth of opportunities to expand your reach and build your company's visibility through Picatinny MWR. The wide array of options fit any business and budget while demonstrating your brand's commitment to the military community.
Thank you in advance for your interest in supporting the first-rate programs and services we offer to our outstanding community members!

WHAT IS PICATINNY ARSENAL?
Picatinny Arsenal is the Joint Center of Excellence for Guns and Ammunition,
providing products and services to all branches of the U.S. military. Nestled in the northern New Jersey Highlands, our team of over 6,000 personnel includes Soldiers, Sailors, Airmen, Marines, U.S. Federal employees and contractors who lead in the
research, development, acquisition and lifecycle management of advanced
conventional weapon systems and ammunition. Picatinny's portfolio comprises nearly 90% of the Army's lethality and all conventional ammunition for joint warfighters.
PICATINNY'S REACH AND ECONOMIC IMPACT PLAYS AN IMPORTANT ROLE IN THE HOUSING, SMALL BUSINESS & RETAIL MARKETS AS WELL AS ACADEMIC INSTITUTIONS. WE'RE ONE OF THE LARGEST WORKFORCES IN MORRIS COUNTY!
| PICATINNY ARSENAL POPULATION | ECONOMIC IMPACT ANALYSIS: |
| --- | --- |
| | DIRECT IMPACT |
| Active Duty Military & Families: 1,512 | Installation Employment - NJ Residents: 6,000+ Jobs |
| Civilian Employees & Families: 20,865 | Installation Employee Earnings - NJ Residents: $600 Million |
| Contract Employees: 1,038 | Local Contracts in Support of Installation: $217 Million |
| Retirees & Families: 9,602 | INDIRECT IMPACT |
| Reservists: 1,854 | Installation Impact on Regional Earnings: $215 Million |
| Total Population Supported: 34,871 | Installation Impact on Regional Employment: 4,500+ Jobs |