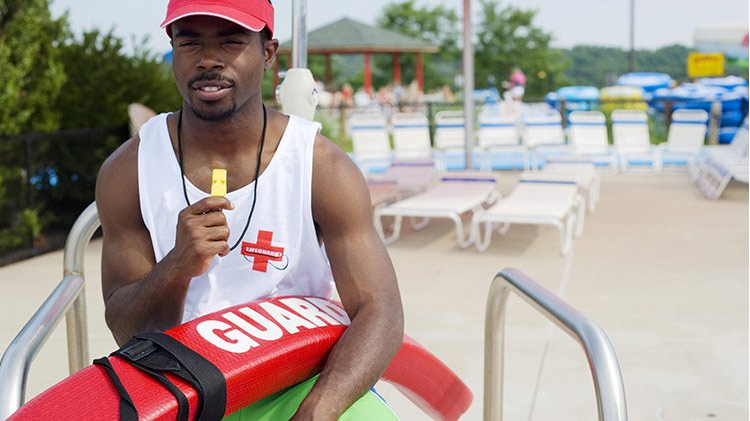 Note: This event has already passed.
Date: May 12 2018, 8:30 a.m. - May 17 2018, 7 p.m.
Get FREE ARC Lifeguard Training held at Frog Falls! Then apply to be one of our lifeguards!
Course 2
May 12th & 13th 8:30am-4:00pm Sat. and Sunday
14th-17th 3:30pm-7:00pm Mon. - Thurs.

Pre-requisites:
Participants must be 15 years of age.
Swim 300 yards continuously, demonstrating breath control and rhythmic breathing.
Tread water for 2 minutes using only the legs.
Complete a timed event within 1:40 start in the water swim 20 yards, surface dive (feet first or head-first) depth of 7 to 10 feet to retrieve a 10 pound object, surface and swim 20 yards on back with both hands holding the object, exit the water without using a ladder or steps.
Certification Requirements:
Attend all class and participant in all activities and skills
Successfully complete all required skill testing in CPR for the Professional Rescuer, First Aid, AED and Life-guarding certifications.
Score 80 percent on all written exams.
A 2 year certification in ARC Life guarding / CPR / First Aid /and AED is issued upon successful completion of the training and coursework.
Use your course receipt when applying on USAjobs.gov to complete your application.
Upload your receipt as a document.